Published on 25 September 2020
by BREDA FENN
So you're stuck at home, wearing the same 'activewear' for the 5th day in a row. Nails, hair and eyebrows aggressively au naturel, but you've never felt more liberated, right? You've recently become the new mummy or daddy to a cute little ficus lyrata and you've officially declared time-of-death on that sourdough starter you had so many good intentions for. Your prized collection of branded fragrances now replaced by vessels upon vessels of hand sanitiser consisting of complex bouquets of ethanol, aloe vera and patchouli if you're just that tad extra. Forget your superlative knowledge of whisky and fine wines, you're now a connoisseur of personal hygiene and essential oils. Can I get an amen?
There's no denying that life right now is uhhhh…(don't say unprecedented, don't say unprecedented)…different.
Weddings, school formals and graduations are happening, just in a controlled environment, we are hosting home weddings up to 50 pax or more in venues. In turn, we have an industry who survive on the custom of those who gather, bleeding heavily from an open Covid-shaped gash to the carotid arteries.
Hospitality vendors have found themselves in a sink-or-swim situation and many have risen to the occasion by pivoting their offering to suit the times. We've seen hatted restaurants turn to take-away service, some top chefs offering masterclasses and you can now have fine-dining quality food delivered straight to your front door from some of the most elite venues in town. Amazing! But, what if you want a little more? Can it be done?
Why not bring the party to you? With a bit of forward thinking and some help along the way, there's no stopping us from gathering and celebrating in style from our very own homes.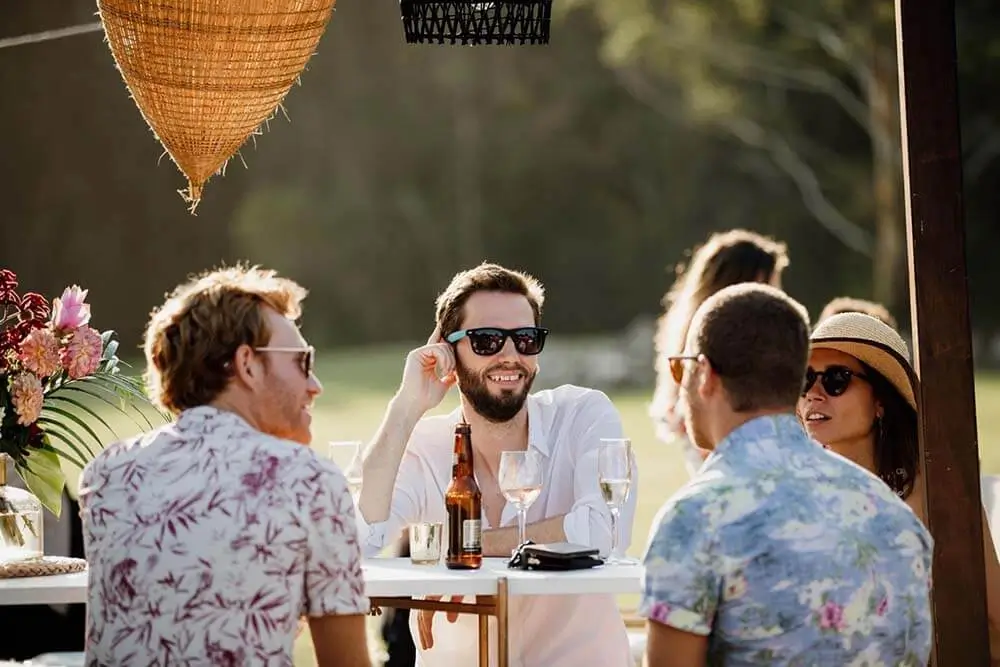 The benefits of hosting your own small scale event.
Less is more. You have an excuse to keep it small. Keeping numbers down has never been so easy.
Money goes further. With less people, you may be able to afford a higher end Sydney caterer and all the trimmings that might have been out of the question for a larger event. Venue costs are non-existent when you organise a party at home as well. You can put your cash into the things that you value most.
Ambiance. At home, you get to control the atmosphere and create your ideal space without hindrance. A small bluetooth speaker and some thoughtful decor goes a long way in a smaller space.
Comfort. You're free to feel yourself at home and this will translate to how your guests feel, too. Keeping it local and familiar is a plus.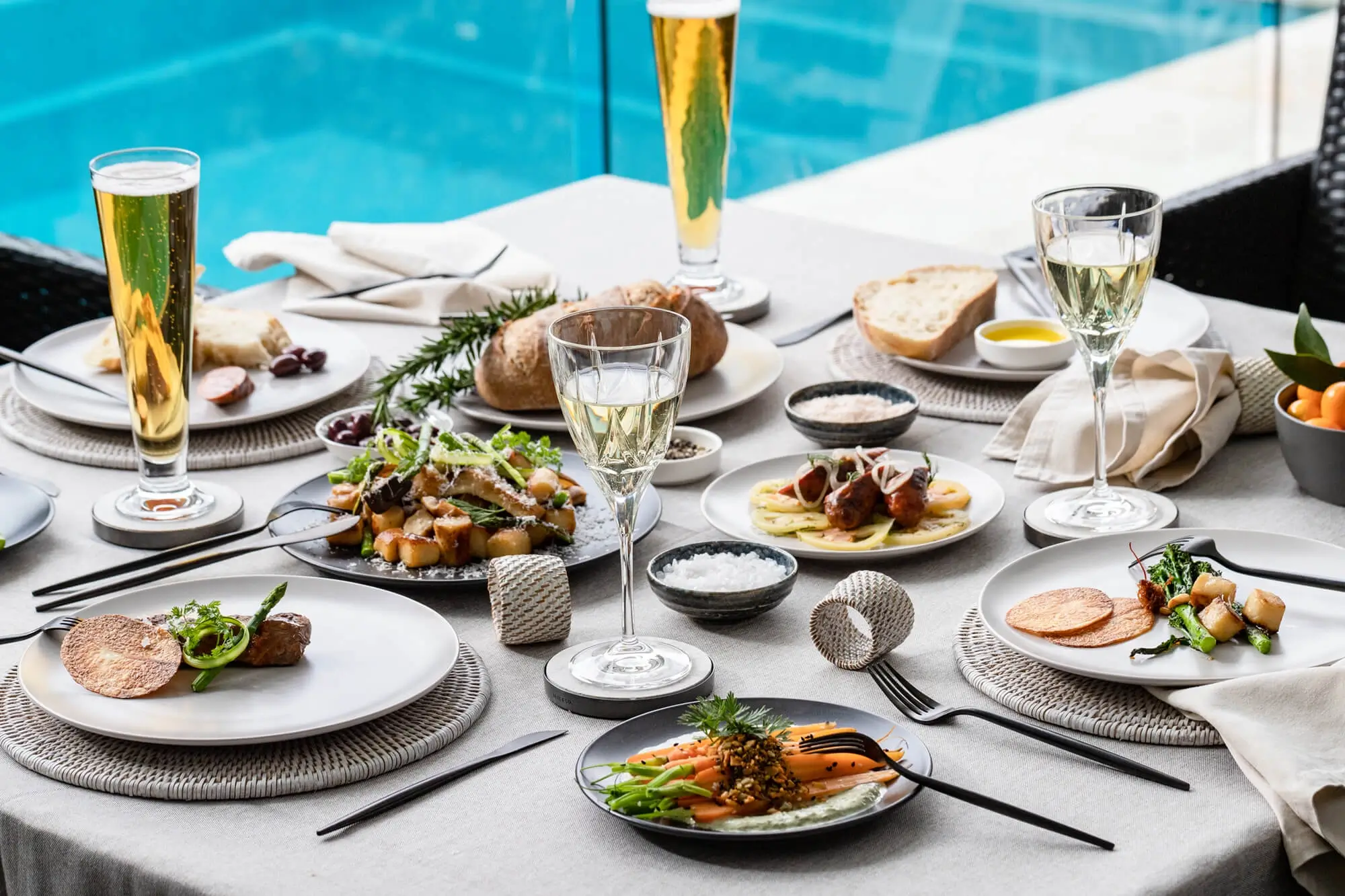 Here is our comprehensive guide on how to organise a private party at home
Make a guest list
Remember to keep it under 20 to be safe until further notice.
Get inspired
Grab a bestie and play creative director for a minute. What are your favourite travel destinations or memorable menus? What did you like about the ambience or decor of your favourite restaurant?
Lock it in
Send out the word to your guests but not before you lock in any third parties.
Consider communicating how you plan on staying COVID safe so that people know what to expect and what the standard is.
If you're hoping to book vendors such as caterers, get in contact as soon as possible and secure a date. Chapa catering provides food offerings to suit all palates and occasions designed by chefs who are seasoned travellers and know how to please the most foodie of foodies. They'll leave you forgetting about travel altogether! Their seasonal menus are a fresh and vibrant take on modern Australian cuisine inspired by fire.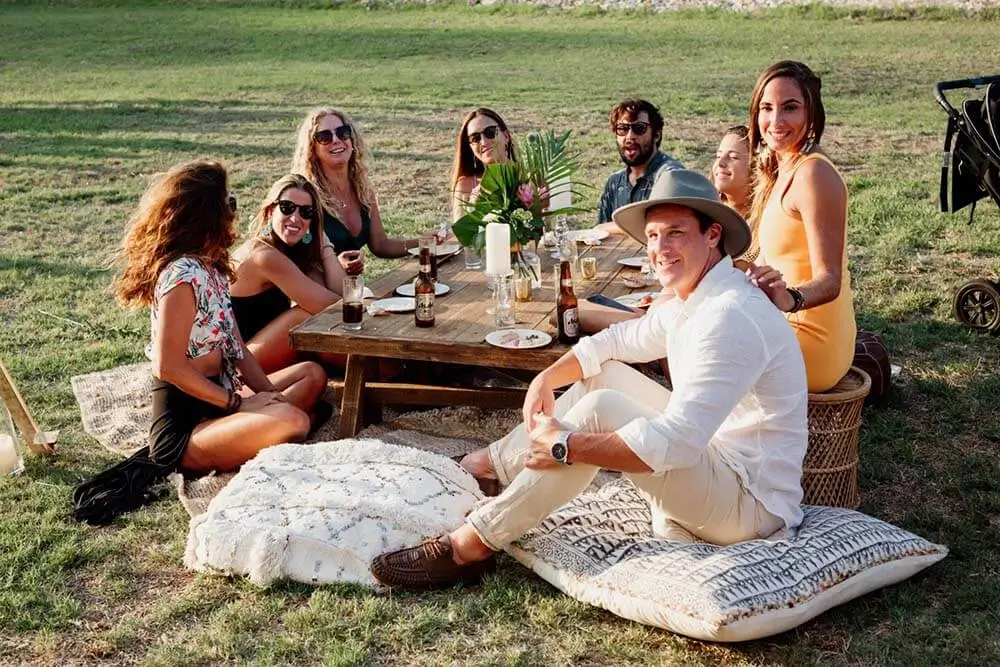 Create the feels
Make a pinterest board for stylspiration and keep the board focussed. Don't add every image you find. It's pinterest. Everything looks good! Make a playlist, choose a colour theme or vibe and stick to it! Remember your initial thoughts, keep it simple and you'll see your vision begin to take shape.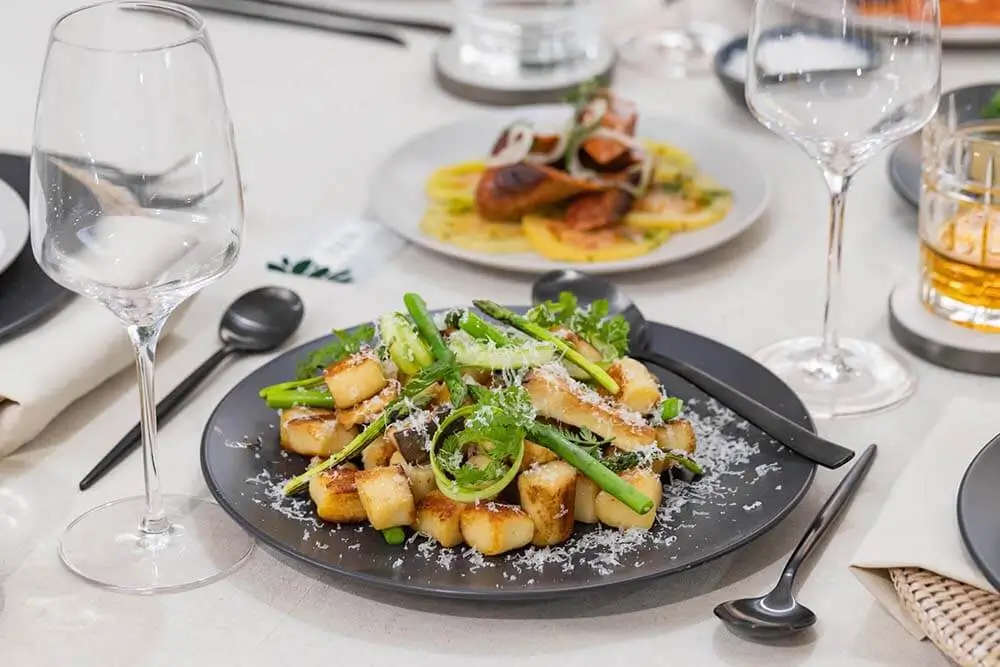 Outsource, Outsource, Outsource, Outsource, Outsource, Outsource
Now, this is the part where you decide how involved you want to be in the whole production. If you're a Type A personality who thrives off of event planning, intricate napkin folds and pot-pourri you're probably all over this and you can take it from here. Godspeed to you!
If you've read up until here and you're thinking "this is all too much", there is help for you! Chapa has a fully customised event planning offering.
Chapa is fully equipped to help you create your ideal event from start to finish as well as fulfilling all of your wildest home catering dreams. From hiring furniture and florals to arranging waitstaff or bartenders for cocktails on arrival, if you're time poor or just need some help executing your vision, Florence Vazquez from Chapa is ready and available to execute the plan.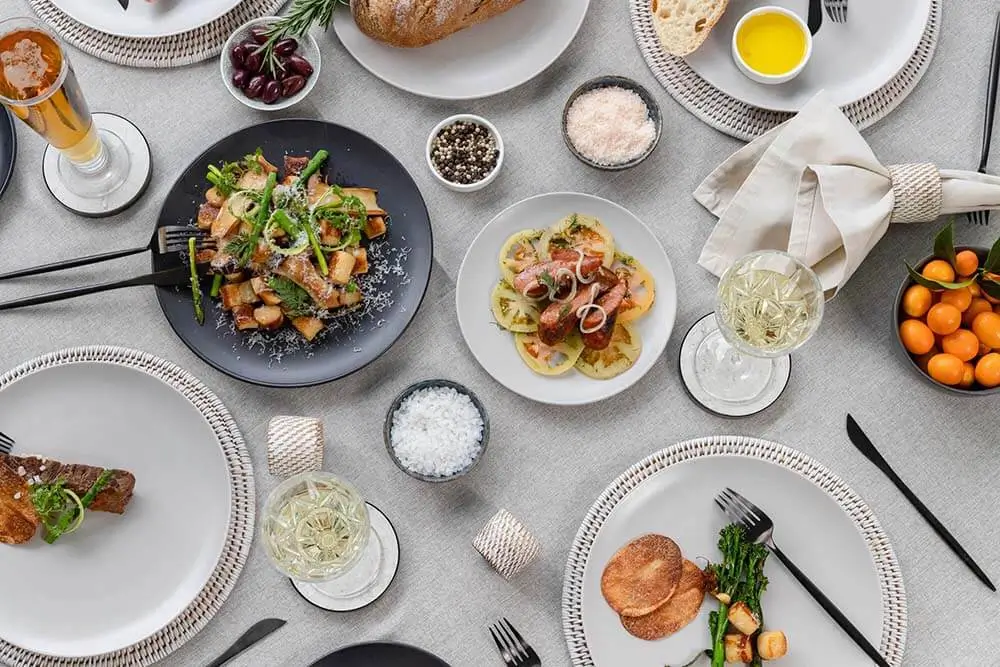 Keeping Covid-safe in style.
Staying in adherence with current Covid-19 guidelines is a no-brainer. Doing it right will take the weight off of your shoulders and will make your guests feel much more at ease. But, being safe is not always pretty. A couple of tips.
Hand sanitiser. Choose one that doesn't totally stink and make it stylish. If the bottle is just not on-brand for your theme try decanting it into another bottle. You can pick up some seriously cute and affordable glass and ceramic pump bottles in most homewares shops. Place them in key areas such as the front door, the kitchen, the table and the back door.
The bathroom. Consider providing a sanitizing spray for the toilet and paper towel to wipe hands with instead of a single hand towel. Replace soap cakes with a pump bottle of liquid soap. Germaphobes will thank you for making these small accommodations.
Take it outside. If you can, consider hosting the event outdoors. Consider low tables or laying some throw rugs and cushions on the lawn with plenty of space in between. This will give a relaxed but stylish and open vibe and will allow for fresh air and social distancing.
There you have it. It CAN be done! Dust off your heels, put a brush through your hair and make it happen!
Drop us a quick call or email and we'll get straight back to you.
–
 163 Enmore Road, Enmore NSW 2042
---