Published on 5 November 2020
by BREDA FENN
Christmas is fast approaching and we're excited to launch our brand new Christmas catering offering for the year; taking the stress out of menu planning and food shopping, lifting you out of the kitchen and replacing your tongs and apron with a glass of something sparkling and festive.
Our bespoke Christmas menu has it all covered and ready to take you from nibbles through to dessert and onwards to that moment where you breathe in tight, unbutton your jeans and sigh with satisfaction.
Our chefs have carefully curated the menu to appeal to those who enjoy a classic Christmas done in style with everything you need including the trimmings. We've thoughtfully crafted this year's offering, showcasing the best produce around including a special pavlova by Esti Garcia.
The best part is we have FREE delivery on offer to the Sydney metro area for Christmas Eve! Order by December 9 to secure your booking and let us take care of the food while you enjoy the day in good company!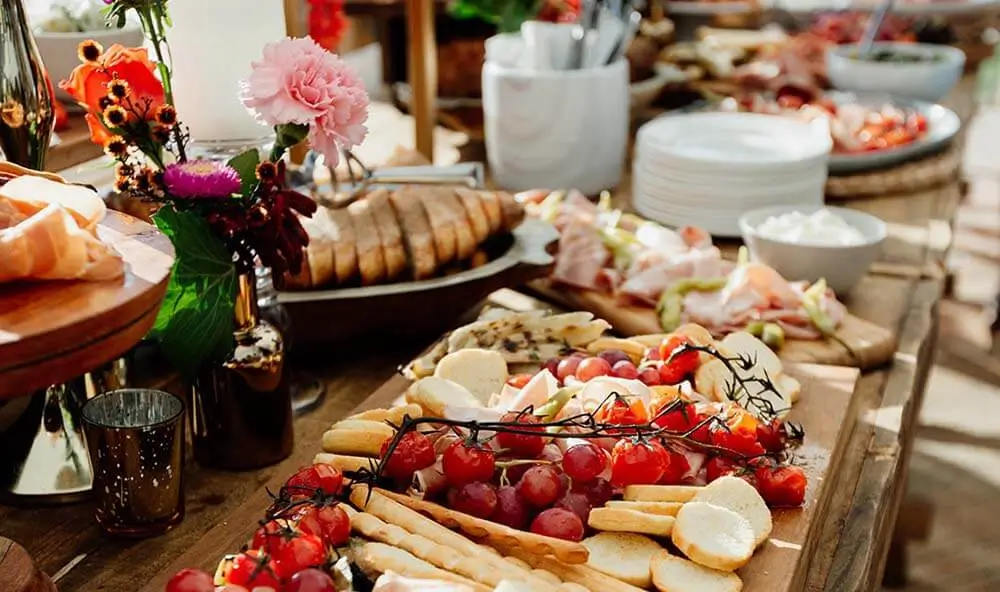 Grazing Platter
Selection of cured meats including artisan salamis, nduja, prosciutto,
leg ham & Pino's mortadella w guindillas
Local & imported cheeses including gorgonzola dolce, burrata &
12-month aged manchego w quince, honeycomb & grapes
Charred seasonal vegetables, House hummus, marinated olives, eggplant escabeche
& cherry tomatoes w marjoram
Served with artisan sourdough bread, grissini & house olive oil crackers
Raw Seafood Platter
Beautiful ice display w freshly peeled Tiger prawns, freshly shucked Sydney rock oysters,
scallops, Yellow fin tuna sashimi & salmon sashimi.
Condiments include dill aioli, lemon cheeks, mignonette, fingerlime, wasabi
& pickled ginger.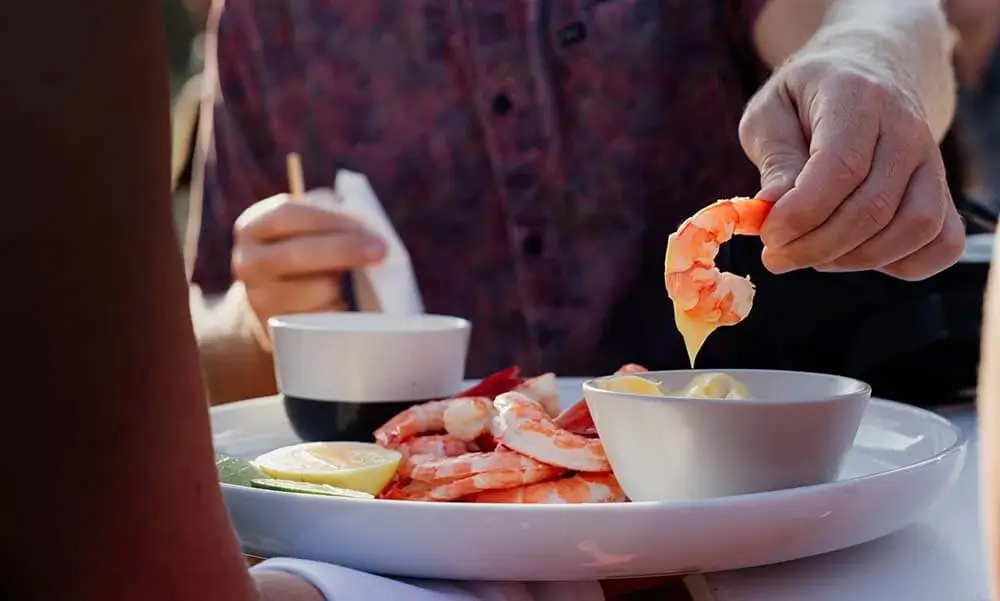 Oysters & Prawns
Fresh shucked Oysters, eschallot mignonette (dozen)
Crystal Bay smoked prawns w saffron aioli (dozen)
Christmas Glazed Leg Ham
Maple glazed whole leg ham (whole leg ham only)
Maple glazed whole leg ham served with artisan bread rolls, aged cheddar cheese
& condiments such as, katsundi, pickled jalapeño, caramelized onion, Djon, aioli, +more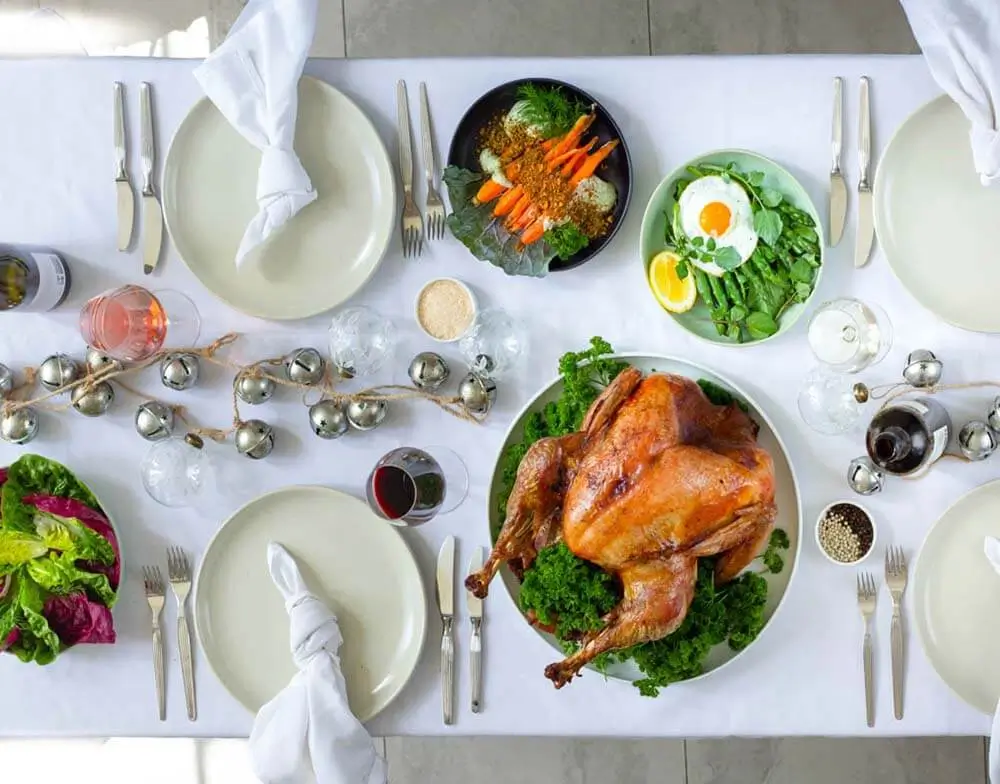 Buffet Menu
Served w artisan bread + cultured butter + salsa criolla (v)
Entrée
Heirloom tomatoes, buffalo mozzarella, dehydrated olives, basil oil
Vitello tonnato, veal, tuna mayonnaise, rocket & capers
Smoked salmon carpaccio w capers & eschallot (gf)
Buffet  Main (Choose 2)
Italian Porchetta, stuffed with fresh herbs, wild fennel & roasted apple sauce
(Slowly cooked overnight by us till tender and crackly so all you have to do is heat and serve)
Chargrilled fillet of cape grim beef, sautéed mushrooms, watercress, shaved radish & seeded mustard
(Seared and ready to finish in the oven. Just slice and serve)
Mirrool Creek lamb cutlets w brown butter eschallots, watercress & pistachio chimichurri
(Seared and ready to finish in the oven)
Whole free-range turkey stuffed and served w turkey gravy & house cranberry sauce
(Min -10 people – We brine the turkey, stuff it with our signature Chapa stuffing and coat it w lemon, garlic, herb butter)
Salmon marinated in Szechuan pepper, kombu dashi w ginger and shallot relish
(The salmon arrives boneless prepped with simple cooking instructions. To poach, bake or steam) 
Spanakopita w kale & feta (v)
(A fantastic vegetarian option for your family Christmas table ready to finish in the oven)
Salads & Sides (Choose 3)
Three-times cooked roasted potatoes w garlic & rosemary (v)
Snow peas, green beans, snow pea sprouts & tahini dressing (v, gf)
Radicchio, baby cos, dill, mint, chives, chervil (v, gf)
Watermelon salad w shaved beetroot, young radish, feta cheese & mint
Broccoli & orecchiette w yogurt & peas (v)
Dessert
Esti Garcia Cherry Pavlova w vanilla velvet cream & seasonal fruits  (10-12 people)
Australian & imported cheese selection w quince paste, black grapes, muscatels & crisp lavosh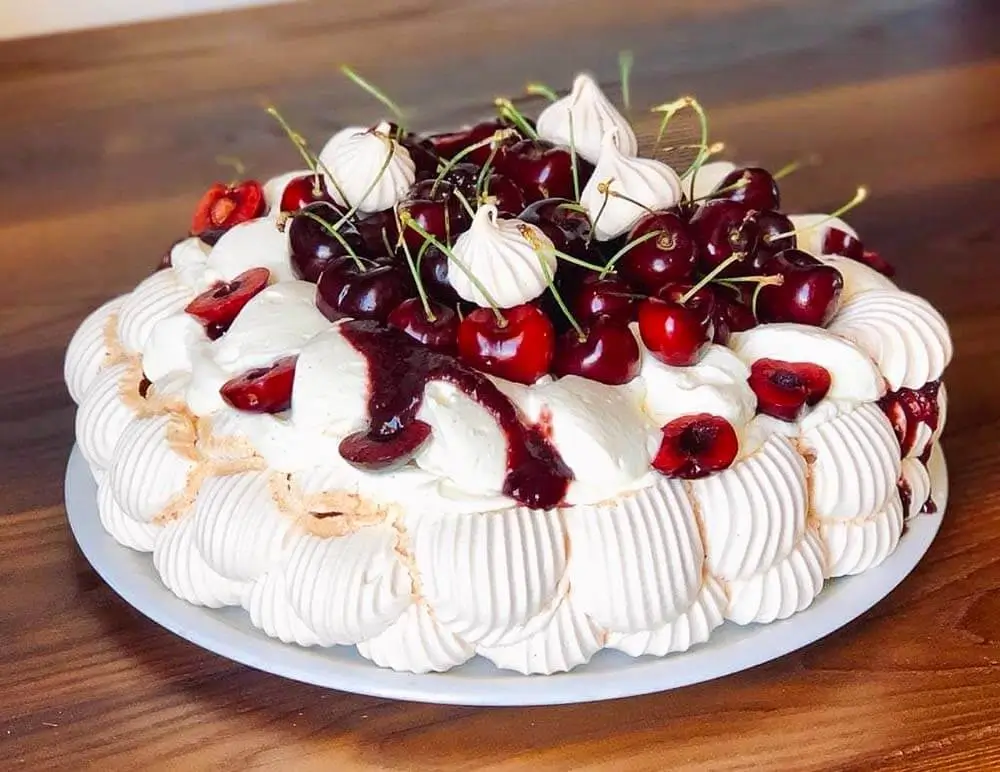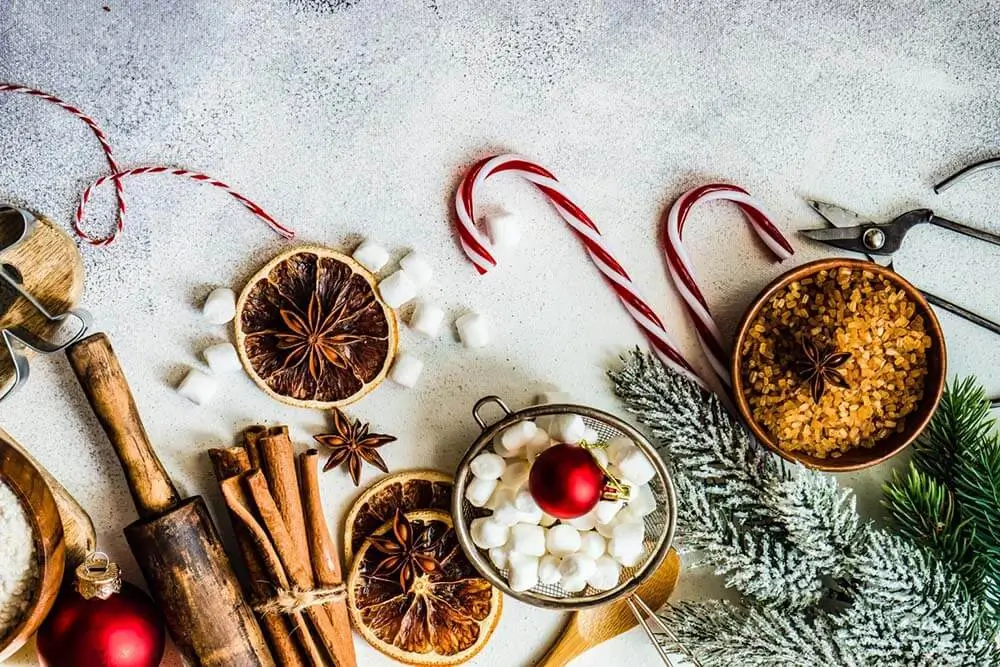 Drop us a quick call or email and we'll get straight back to you.
–
 163 Enmore Road, Enmore NSW 2042
---